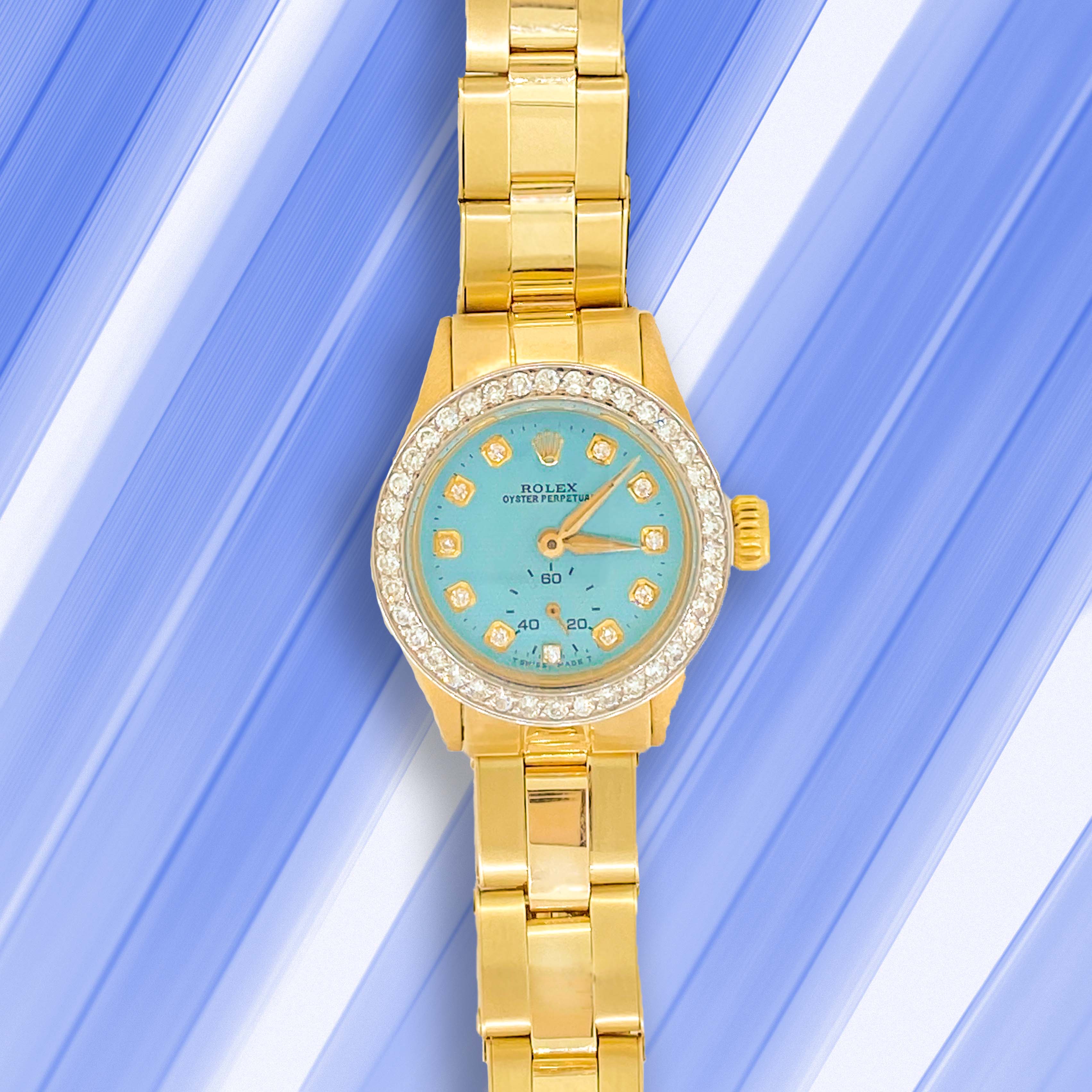 Lady's Rolex Brevet - Turquoise Dial
This Pre-Owned, Lady's Rolex Brevet in yellow gold features a turquoise dial and an oyster bracelet. This Brevet has diamond markers and is fitted with a diamond-set bezel.
Visit our showroom in the Fashion Show Mall or call us at 702-253-5588 to view this watch and price!
---
Lady's Rolex Brevet - Turquoise Dial