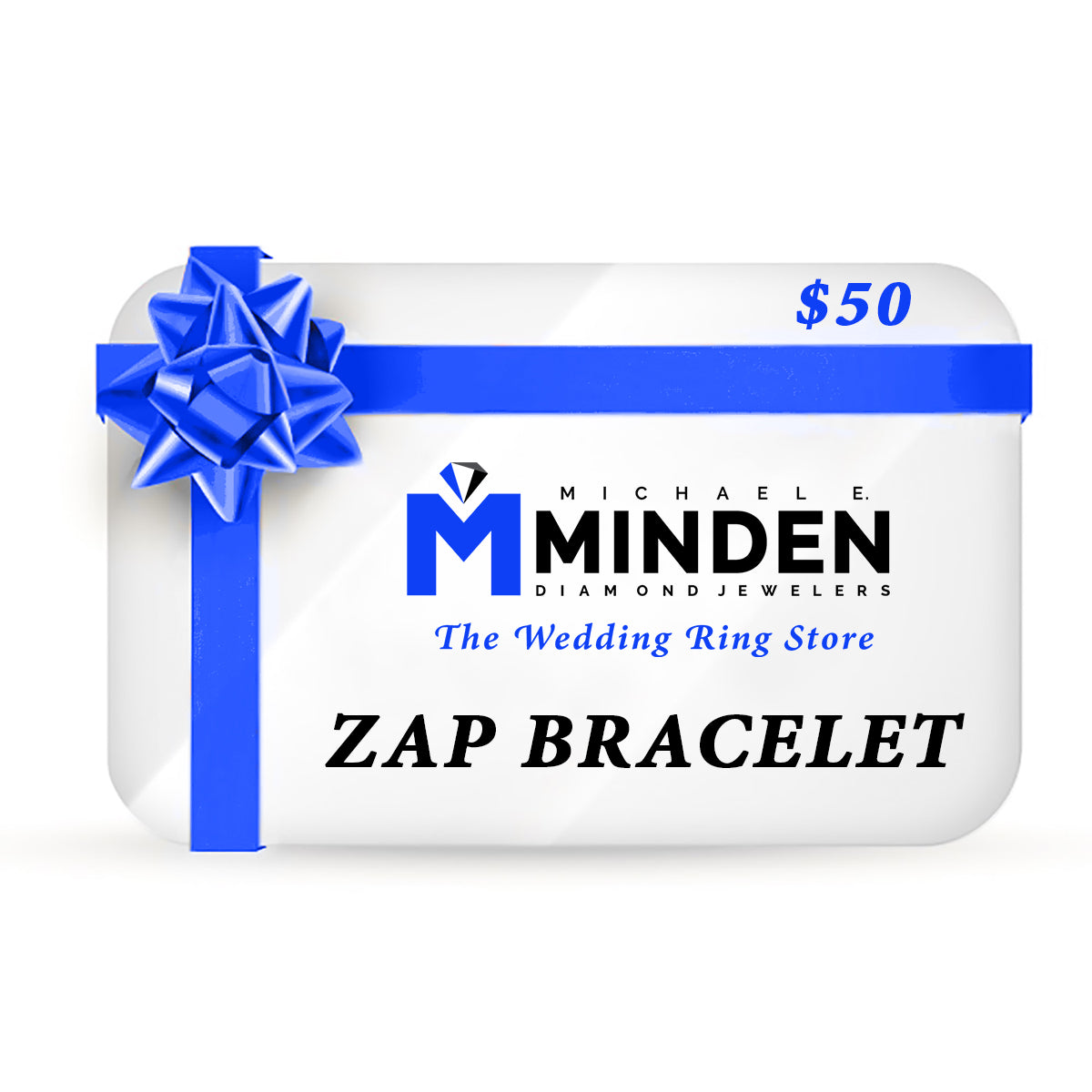 Forever Zap Bracelet Gift Card ($50)
A gift certificate to redeem on Forever Zap Bracelets in-store at Michael E. Minden Diamond Jewelers! This will allow your gift recipient to select a bracelet within the price range and our expert jewelers will zap weld it closed on your wrist or ankle for a seamless look without a clasp - custom measured to fit perfectly! 
This Gift Certificate will need to be picked up in-store at Fashion Show Mall. This Gift Certificate is for IN-STORE PURCHASES ONLY.
Is this purchase for a gift? Please email sales@lovemyjeweler.com if you would like our team at Michael E. Minden Diamond Jewelers to deliver your purchased Gift Card to a recipient email of your choice! 
For additional assistance, please email sales@lovemyjeweler.com
Our gift cards have no additional processing fees. *Few exclusions may apply. See store for details. IN-STORE ONLY.
---
Forever Zap Bracelet Gift Card ($50)