---
---
Selecting the perfect engagement ring is a major milestone in a couple's relationship. This decision can be intimidating, especially if you are not familiar with the jewelry industry! If you don't know where to start in the engagement ring shopping process, here's a simple guide to help...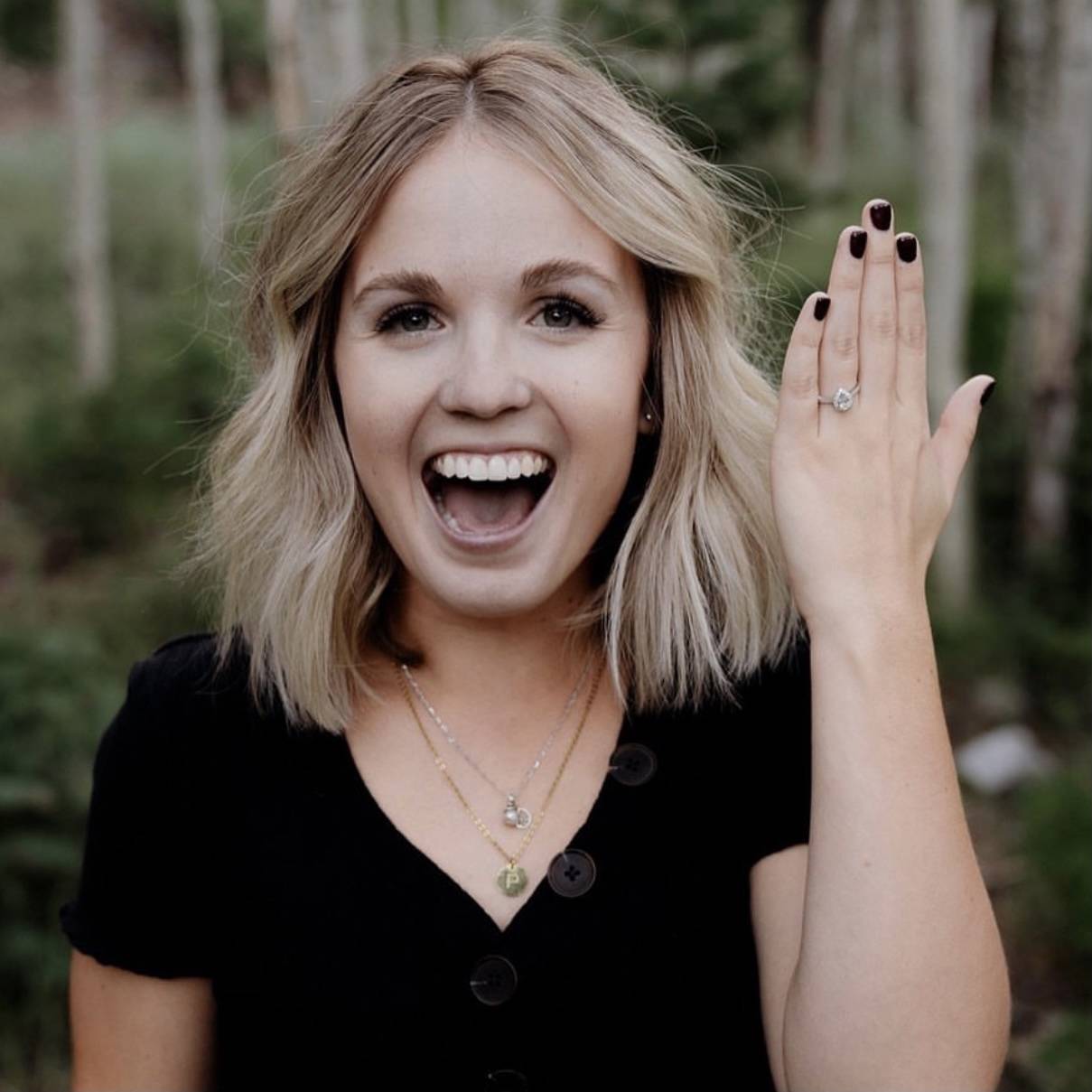 ---
1. Identify your budget.
Buying an engagement ring can be a significant investment. Setting out a budget before you start shopping is very important. This way, your local jeweler will be able to help you find the perfect ring at a price point you can afford. A budget narrows down your options and can help the situation be less overwhelming.
2. Educate yourself on diamonds.
Diamonds can be expensive due to their rarity. Being familiar with basic diamond education will help you to ensure that you buy the best quality diamond for your budget. Color, cut, clarity, and carat are the four characteristics that determine a diamond's value. Browse our 4 C's blog for more information on diamond education!
3. Identify the ring style that speaks to you.
Engagement rings come in many shapes and styles. It's important to familiarize yourself with the various types of engagement ring styles. Halos, solitaires, 3-stone, channel, pave, and tension-set settings are some of the most popular. Researching the different styles of rings can help narrow down your search before you even enter a jewelry store.
4. Select the shape of your center stone.
The center stone is the most prominent aspect of the engagement ring. Choosing the shape of your stone is a big decision. Once you figure out which center stone is right for you, the rest is easy!
5. Find a reputable jeweler.
Choosing a trustworthy jeweler is essential in this process. An engagement ring is a once in a lifetime purchase. Ensure that the diamond you buy is both authentic and certified. Find a store that will be patient with you during this process and will educate you in the engagement ring basics.
6. Make her a Minden Girl!
Here at Michael E. Minden Diamond Jewelers, we strive to make your engagement ring shopping experience both easy and memorable. We are dedicated to helping you find the perfect ring for your unforgettable moment. Our showroom has the largest selection of engagement rings in Las Vegas and custom rings are our specialty! Click here to schedule your appointment today!
---